Preferred Energy Option
Clean Power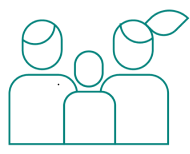 Serving customers since
2019
Active Residential Customers
Active Commercial Customers
The data above is updated on a quarterly basis. The data displayed is from April 2023 to June 2023.
Greenhouse Gas Emissions Avoided in 2022
Cedric Hicks Sr.
Director Cedric L. Hicks Sr. has served on the CPA Board of Directors since 2022, is a member of CPA's Legislative & Regulatory Committee.
Learn more about Cedric Hicks Sr.
Community Advisory Committee
Our Community Advisory Committee is comprised of customers who are leaders in their communities to advise our Board of Directors on policies, programs and planning, while also serving as customer advocates.
Cort Cassidy
Dianne Wallace